TRANSFORMING OUR WORLD TO THRIVE
Transforming our world to thrive.
We're here to evolve business for the sustainable future by guiding organisations on the journey to a circular, regenerative, and inclusive economy.
At Go Well Consulting, we work with businesses to identify innovative opportunities, providing new ways of thinking and strategic action plans. We empower businesses with the tools and skills to deliver meaningful impact and communicate sustainability with confidence.
Imagine an economy that operates in harmony with the laws of the natural world. Imagine an economy where businesses are profitable and meaningful jobs are created while regenerating our Earth and its communities. 
Imagine a world where every human being has access to food, water, shelter, medicine, education, work, and community. A world where our economies, our communities, our businesses, and our environment are all thriving. 
At Go Well Consulting, this is our vision for the future.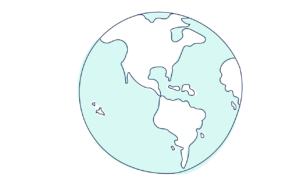 Authentically Passionate
We are in business to make the world a better place, and we are proud of it.
Doing Things Differently With Excellence

We do business differently with integrity and professionalism.
Enjoyment
We believe work should be a fun and rewarding place to spend your time, but not too much time.
Communication and Collaboration
We openly and enthusiastically work with others, and exchange knowledge, solutions, ideas, and learnings to maximise the speed and scale of transformational change.
New ways of thinking
Our team at Go Well Consulting will help you future proof your business through bringing to the table new ways of thinking that highlight new opportunities. 
Strategic approaches
We provide specific, measurable, attainable, realistic, and timely action plans for meaningful impact. 
Proven experience
We bring a broad scope of expertise with businesses across multiple sectors and proven experience supporting their unique sustainability journeys.
Communicating with confidence
We excel in helping you build an engaged internal culture and secure stakeholder buy-in through communicating your journey with authenticity, transparency, and confidence.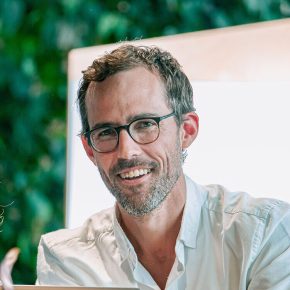 Nick Morrison is our founder and team lead. He has over 5 years of experience guiding SMEs and large organisations through the creation of holistic and bespoke sustainability strategies, to their implementation and communication. He has worked across multiple industries and is an excellent communicator and educator. Nick has a Bachelor of Physical Education (Exercise Sports Science, and Exercise Prescription) and is formally trained in the GRI Reporting framework. He has also completed courses on the Circular Economy and Sustainable Packaging.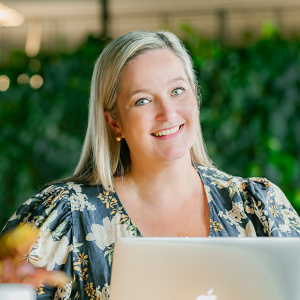 Director of Supply Chain and Textiles
Vanessa Thompson studied Fashion Management at the London College of Fashion and has spent all her professional life working in fashion. Needless to say, she knows a thing or two about how the industry traditionally operates. Previously, Vanessa had her own consultancy (Unravelled Consultants) and has worked with a number of New Zealand's most well-known brands, both large and small, particularly with improving the visibility and ethics of their supply chains.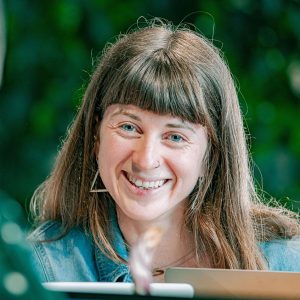 Sustainability
Consultant
Kate Lodge is an experienced Consultant with particular skills in the resource recovery realm. Originally hailing from Te Whanganui-a-Tara, she spent several years in Canada following university, during which time she developed a serious drive for keeping resources out of landfill. Outside of sustainability, Kate is passionate about movement (despite being notoriously clumsy) and has been described as "naturally caffeinated".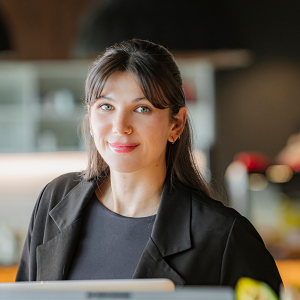 Ko Alix McKenzie tōku ingoa. Nō Tāmaki ahau. Growing up on the Āwhitu Peninsula surrounded by the ocean, it was a love of this landscape that set Alix on a path to becoming an Emissions Consultant. Some of Alix's other interests include travelling, her film camera, and searching op shops for vintage gems. 
Content &
Program Manager
Charlotte Mundell is a jack of all trades with previous work ranging from film and television production to model making, architectural visualisation, and marketing. Charlotte assists us with graphic design, events, and all our content. Charlotte's hands are always dirty! If not in the garden, then ceramics or some other form of craft.
Prasanna Nara is a communications expert who weaves personality-popping words to bring your brand values to life. Driven by a desire to contribute to a better world, she left the advertising industry to help purpose-led businesses thrive through their communications. Beyond her work, Prasanna finds joy in dancing, crocheting and taking long walks in nature. 
Hazel Davies is a graphic designer, design educator, and a people person. She is a self proclaimed generalist and designs things in all matter of mediums and sizes. With Go Well, Hazel visually represents the ideas that help to communicate key messages to our clients and communities. Hazel didn't realise how lucky she was growing up as the daughter of two Northland hippies and took organic gardens and composting systems for granted for many years! These days she is fighting body corps for the right to have a worm farm and trying to grow food on a balcony garden.
We're here to evolve business for the sustainable future.