B THE CHANGE YOU WANT TO SEE IN THE WORLD
B Corp is a global movement of companies balancing purpose and profit. The "B" stands for 'Benefit' – B Corps are companies that benefit everyone, not just their shareholders.  There is a growing community of 5,000+ certified B Corps worldwide, with over 400 in Aotearoa and Australia. Check out the directory of B Corps using business as a "force for good"!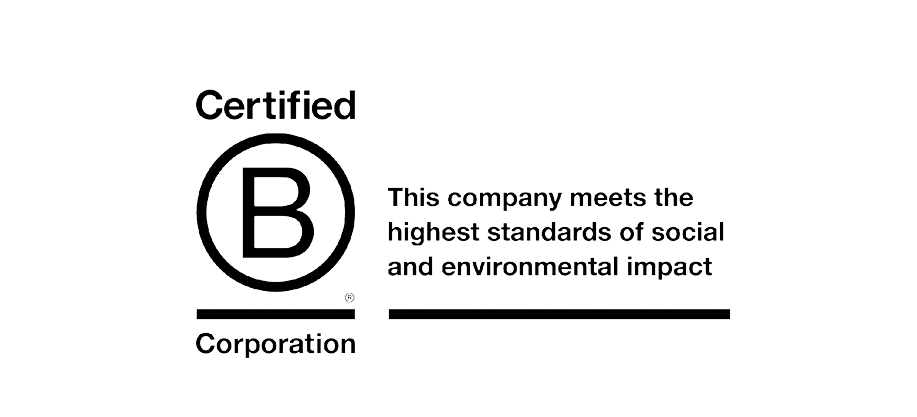 "I hope that in five years from now, ten years from now, we'll look back and say B Corporations were the start of the revolution. The existing paradigm isn't working anymore. This is the future."
- YVON CHOUINARD,
Founder of Patagonia
Frankie is our registered B Consultant at Go Well. He is formally trained by B Lab (and has personal relationships with the certification team) to help companies improve their social and environmental impact using the B Corp framework. 
Together as a team of sustainability and B Corp experts, Go Well can support you at every stage of your B Corp journey, at a level that suits your needs. 
"B Lab" ( a not-for-profit) manages the B Corp certification and is the independent body that verifies B Corps;
B Corps are independently verified for their social and environmental impact, as well as their transparency;
Certified B Corps must achieve 80 points (out of about 220) in B Lab's B Impact Assessment ("BIA"), a questionnaire tailored to your business size, location and industry, based on your last financial year's operations. The BIA is split into five areas: governance, workers, community, environment and customers. 
Points are given for positive impacts your business has, either through its operations (e.g. measuring and reducing its carbon emissions) or through its structure itself (e.g. pledging to donate 1% of revenue to a charitable cause) – called "Impact Business Models".
Don't be fooled by the 80 point threshold – most businesses achieve 50-60 on their first attempt. You need to be able to prove or have evidence supporting all points achieved. 
Undertaking the BIA is free, with fees applying for the certification process. Every B Corp must recertify every three years. 
See journey timeline (above) and get in touch for a better idea of what a realistic time frame looks like. 
In short, yes – on every level, including profits: "B Corporations will make more profits than other types of companies".
– Robert Shiller, Professor of Economics 
– Yale University (winner of 2013 Nobel Prize in Economics)