Improving New Zealand, one piece of plastic at a time
Nick Morrison wants to change the world.
He dreams of a single use plastic-free New Zealand, green technology generated in the land of the long white cloud, and widespread conscious consumerism.
He was the driving force behind the recent 'Bags Not' campaign, has a company consulting on sustainability, and spends weekends either playing soccer for his sustainable club, or picking up trash off the beach.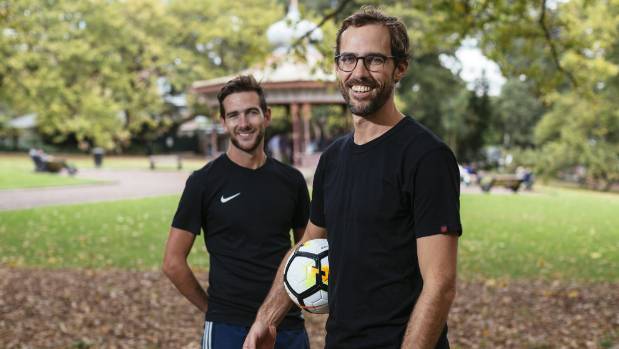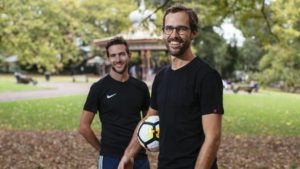 But it wasn't always like this.
THE BEGINNING
Morrison grew up in the small South Island town of Timaru. There he wasn't a fan of people littering, and was part of a two-man environmental club at his high school, which had a focus on cleaning up rubbish.
Once, one of his friends decided to wind him up by dumping all the rubbish out of his car on the street.
But, that's about as far down the green garden path it went for him – in his words, he was "pretty clueless". He ate lots of meat, used excess packaging, and didn't care where his clothes came from.
After living in London, where he was a personal trainer to the wealthy, including the likes of supermodel Claudia Schiffer and socialite Tamara Ecclestone, he went on a solo backpacking jaunt around South America for five or six months.
There he had an epiphany.
"I was going to all these beautiful beaches and islands, and there was a lot of rubbish everywhere. I was getting sad, angry, and frustrated about it."
He started taking photos of all the rubbish, and kept a diary with some "pretty emotional" comments about the waste.
"I wanted to do something about it."
Morrison was consoled by thinking that New Zealand, where he was going back to, was a 100 percent pure country, full of tidy Kiwis. But he was about to find out, statistically New Zealand was one of the worst for wastefulness.
And that's when his plight to take down the single-use plastic bag started.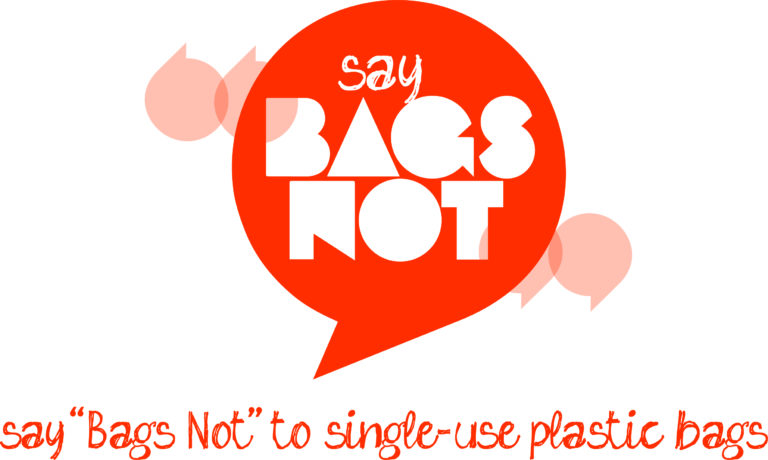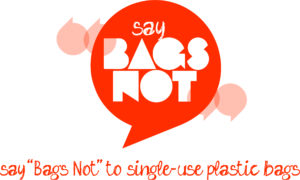 BAGS NOT
James Blackwood is one of the owners of marketing and communications company bcg2.  Each year it takes on altruistic work. Blackwood believes his company has the skills to reach hearts and minds, and create change.
After running successful campaigns around mental health in rural communities, and being aware when on driveways to save lives, he was on the search for a new campaign.
"One of the guys in the office gave me a copy of a letter Nick had written to Nick Smith. It was long. I could tell he was passionate, with a lot of knowledge. I thought this is a guy I want to sit down and have a cold beverage with," Blackwood says.
Blackwood wouldn't describe himself as a greenie, just someone who cares about making the world a better place. The more he thought about it, the more he knew that he wanted to help create wide-spread behavioural change in New Zealand about consumption.
So, in July 2017, Morrison and Blackwood had a beer, which turned into an informal partnership to attack New Zealand's waste problem.
By that stage, Morrison had started Go Well Consulting – to advise companies and organisations how to be more sustainable.
And then the beavering started. By November, Foodstuffs NZ came on board, and the momentum was underway.
"It's all about getting people to stop using single-use plastic, without enforcement or making rules. I don't want to be hitting people over the head with a stick, I want them to do it, because they want to," Blackwood said.
"I'm really proud that we are doing something."
So far more than one and a half million people have been reached by the campaign on social media, earning one new fan of the page every 4.1 minutes in the first month, and this is only the beginning.
In 2018 bcg2 isn't going out searching for a new altruistic campaign to pour its energy into, it's doubling down on working with Morrison to reduce New Zealand's waste.
"We will probably look at straws next," Blackwood says.
THE SOCCER CLUB
Another of Morrison's passions is soccer.  For most of his life he has played it.  When he was having a few beers last year with Ellerslie Football Club teammate Chris Thurston, who also works in the sustainability sector, they decided it was time to walk the talk and see what they could at the club.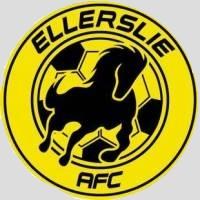 The two men realised there was 150 teams contributing a lot to New Zealands wasteful ways, through travel, training, electricity, strips and strapping amongst other things.
"Football is a place where we come together and those impacts can come together. We've noticed some of the negative sides of that, like waste and rubbish and plastic and drink bottles at football fields around the city," Thurston said.
"If we can help reduce some of these negative impacts it can be positive for the club but also for what we believe in."
The pair got the club chairman on board, dangling the carrot that money could be saved. The next step was to contact Project Lightfoot, an organisation that assesses sport and sustainability.
Some "quick wins" were identified.
Light fittings were upgraded, recycling and rubbish bins were replaced and added and sensors were put on lights.
The club was also in a pilot project around timers on refrigeration – instead of running all day every day, just around the times people were at the club on a Thursday night and Saturday – saving energy and money.
And other small wins – using guard stays instead of metres of insulation tape which is only used once for 90 minutes – and donating strips and football boots.
"Some of the stuff around sustainability – like any change – there's costs up front to put in new infrastructure or explain it to people or put up signs to educate people about changes," Morrison said.
To bring their club mates along in this journey, the pair recognise it's about making the small changes first, instead of going all out and alienating them.
That includes not getting rid of the polyester strip, which was new in 2017.
"Then, probably, we can start tackling those bigger things. If we were to turn around and say 'We're going to make the most sustainable club in the country and there's no more burgers at the bar', that would be it. We'd be over in the first week," Morrison said.
The pair have also considered the aspect of becoming role models for a sustainable club.
"We've had some 'big' conversations and got carried away with our vision and then brought it back down to some of the little stuff … but yeah, I think we're both very mindful of the bigger impact," Morrison said.
Morrison didn't know what other clubs were doing on the sustainability front, but added: "If this could be a bit of an inspiration or a catalyst for another chairman or another captain of another club to think 'Maybe we could do that' … that would be amazing."
"If we just step up and show some leadership we can have some positive impact that will hopefully will be a catalyst or snowball effect for other members of the club – either adults and kids – to make changes."
WHERE TO NEXT
Morrison might be an eco-warrior trying to normalise sustainability, but that doesn't mean he lives like a monk.
"I go, and I play, and I drink beer, and hang out (with team mates), and often drink too much beer, and I go to social events, and I by no means isolate myself.
"I'm still very much in amongst society, and I think when I can, I raise the issues when people want to talk about it. But I don't go on about it all the time so I don't become this nagging person."
It's important to Morrison he has the conversation when he can, because the situation was so bad, and people shouldn't be resting on their laurels.
"We really all need to take ownership of it. We're all in this situation and we've all contributed to it."
He was honest about his own lifestyle, and there was still a lot more he had to learn.
"It's been a pretty steep learning curve, and it's quite hard to look at it and go 'oh, I'm part of it, I'm doing it'."
Taking small steps and "parking" unattainable goals was important.
"Even just starting with plastic bags is a really easy step. You're not a greenie, you're not a hippy, you're not a tree-hugger, you're just someone who understands it's a massive problem and you don't want to be part of that anymore."
At times, Morrison felt distraught.
"Every day cycling around Auckland you see the trash on the streets. Or driving over to the Coromandel over the weekend and seeing rubbish along the side of the road.
Despite his criticisms, Morrison remains optimistic.
"I've got a lot of faith in New Zealand and what we are capable of. Look at our history and some of the things we have stood up for in the past, and we're all really proud of that.
"I think that we, as a culture, really do love this country, and I think we're really proud of it and we're proud of the nature beauty and we're proud of the way we interact and get on.
"There's lots of problems and issues that need solving but I do think that we are a problem solving nation – from splitting atoms to designing jetboats and now sending rockets up into space, our stance on anti-apartheid. Giving women the vote way back.
"So we can obviously do it. We just need a little bit of a shake and wake up a bit."
"We have to do this. This is not a matter of choice. We have to change the way we are living and doing things."
 – Sunday Star Times