For the Circular Economy.
Sustainable packaging for the circular economy
Packaging is considered a Fast Moving Consumer Good (FMCG). These are products that are designed to have a short lifespan and are constantly in rotation. Because of this, developing packaging solutions within a circular economy requires different strategies than those used for regular consumer goods.
"Between USD $80 – $120 BILLION (or 95%) worth of plastic packaging is lost from the global economy every year, after just one use"
– The New Plastics Economy
Find out what other services Go Well offers to guideyour business to the sustainable future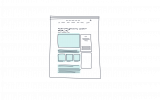 An internal assessment is performed on your business with a corresponding report provided. A good stepping stone before a full sustainability report.

Ensure you have input and guidance from a sustainability expert for a specific project.

Be certain that your supply chain is not contributing to social and/or environmental exploitation.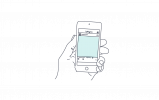 Confidently and correctly communicate your sustainability journey to your stakeholders.