Sustainability Presentation
Be informed. Understand sustainability.
Sustainability presentation and conversation.
A casual and informative presentation is delivered outlining what sustainability is and why we need to shift to a circular economy. The presentation is followed by an inclusive and relaxed conversation to answer your burning questions and identify the opportunities for your organisation.
Find out what other services Go Well offers to guideyour business to the sustainable future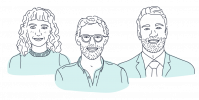 Ongoing support and expertise at the tiered level your business requires. Think of it as your very own sustainability manager at a fraction of the cost.

Understand what sustainability means to your business, set SMART goals, develop a road map to achieve them.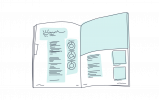 A detailed and globally recognised sustainability report based on the GRI Standards.