Part Time Sustainability Team
SUSTAINABILITY IMPLEMENTATION IN BUSINESS
Is your business in need of a sustainability expert who is dedicated to implementing your sustainability strategy, maintaining momentum and driving change? 
We know that not all businesses are in the position to employ a full time sustainability manager or team, which is why our 'Part-Time Sustainability Team' service could be your solution.
Our team of experts help you navigate the complexities of sustainability through providing subject matter expertise, diverse experience and new ways of thinking with ongoing input, advice and leadership. 
We offer a range of tiers to best suit your needs while ensuring you maintain momentum, upskill staff and build an engaged culture of sustainability.
Think of us as your very own sustainability team at a fraction of the cost.
With not all businesses in the position to hire a full time sustainability manager or team, our 'Part-Time Sustainability Team' service provides you with the ongoing expertise and leadership required to ensure you are mitigating risk and future proofing your business in its transition to the sustainable future. 
We can help:
Educate and develop your staff;
Communicate sustainability;
Engage internal and external stakeholders;
Support carbon mapping;
Write sustainability related codes, policies and reports;
Maintain momentum and accountability to goals;
Build a culture of sustainability and circularity;
Save time and resources.
You will gain:
Ongoing expertise, input and advice;
Insights and learnings from diverse businesses and industries;
Up to date developments within the fast moving sustainability space;
Research and policy writing support;
A sustainability, circular economy, and systems thinking lens to all decision making.
We help identify risks and uncover innovative opportunities to future proof your business and our planet.
Each client is assigned an account manager, while always having the support of the entire Go Well team. Your account manager will determine which Go Well consultants are most relevant to any given project, keeping them up to date and activating their expertise as and when support is needed. Depending on which tier is chosen, you will meet with your account manager and supporting consultants anywhere from weekly to monthly, with ongoing assistance between times based upon your chosen number of support hours.
Flexible and Tailored Approach
No matter the size or scale of your business, our range of tiers ensures our service best meets your organisation's needs. We work with a diverse range of businesses across multiple industries and sectors, from start-ups seeking support and guidance, right through to multinational organisations looking to implement systemic change.
Currently, we offer 5 different tiers of service. Each tier includes a regular meeting (monthly, fortnightly or weekly) to keep momentum and track progress, as well as additional support hours (from 2.5 to 20 hours per month) to help with ongoing projects. For more information around our different tiers and pricing, please get in touch.
"Go Well worked closely with us to layout a strategy that's best for our business, and provide us with ongoing support and advice to deliver on it. Go Well's services has been invaluable."
Maggie Hewitt
Founder / Designer – Maggie Marilyn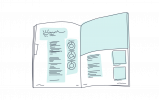 A detailed and globally recognised sustainability report based on the GRI Standards.

Ensure you have input and guidance from a sustainability expert for a specific project.

Be certain that your supply chain is not contributing to social and/or environmental exploitation.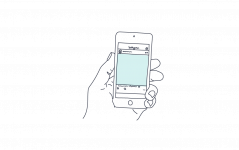 Confidently and correctly communicate your sustainability journey to your stakeholders.
We're here to evolve business for the sustainable future.