Communicating Sustainability
WITH COMPETENCE AND CONFIDENCE
Go Well Consulting was founded to evolve businesses for the sustainable future. We help organisations confront the social, environmental and economic challenges we face and through solution driven leadership guide them to future proof their businesses for the 21st century.
A key part of the equation is being able to clearly and effectively communicate sustainability initiatives with customers, employees, supply chain partners, and other stakeholders to build engagement, trust, and reputation.
We provide a wide scope of sustainability communications services, including both our unique Communicating Sustainability Framework (see image below) as well as bespoke solutions on a case by case basis to best suit our clients' needs.
No matter where you are on your sustainability journey, our communication specialists offer the expertise and assurance you need to share your journey effectively, accurately, authentically and with confidence.
Why is communicating sustainability important?
Evolving businesses from the extractive linear economic model to a circular, regenerative one is a complex path. The plethora of concepts and issues to be understood are invariably intersectional and decision making is rarely black and white. Therefore, understandably, businesses can find it incredibly challenging to communicate sustainability with effectiveness and accuracy.
However, with both customers and employees gaining an evolving awareness of our social, environmental and economic challenges, the need to competently communicate sustainability is more important than ever.
With only increasing demand for transparency and accountability, businesses must find a way to communicate their sustainability strategies and goals effectively if they are to maintain stakeholder engagement and retain relevance as a business in the 21st century.
We provide the expertise and assurance you need to communicate sustainability with confidence and competence.
When it comes to communicating sustainability, getting it right is important. As the pressure on businesses to address sustainability builds, it is increasingly common to see ill-informed and misleading information being shared. This not only confuses the marketplace and slows down the transition to a sustainable future, but it also has the power to damage reputations and potentially expose businesses to risk of fines and prosecution. While not all greenwashing is done with intent, in the age of the conscious consumer where small sustainability mis-steps can have brand damaging consequences, it pays to get it right.
At Go Well Consulting, we foremostly work with businesses to build their sustainability strategies and then once these are in place, we help them share their roadmap with the world. By understanding the correct terminology to use, when to use it and how best to use it, we help organisations navigate difficult questions and amplify their ambitions and accomplishments. We provide the expertise and assurance they need to communicate sustainability accurately, authentically and with confidence.
If you are unsure on your obligations when making environmental claims, we encourage you to reference the Environmental Claims Guidelines by the Commerce Commission.
Tailored stakeholder communication
We understand that different stakeholders need to be communicated with in different ways. Whether this is due to varying levels of expertise, interest or relevance. We never use a one size fits all approach, instead offering bespoke communication solutions and strategies to suit your individual business and stakeholders.
"The Language of Sustainability"
For your free download, please fill in your details below
As part of our commitment to communicating sustainability, we offer a free download, "The Language of Sustainability", which provides a definition of the most common terms and when to use them.
We encourage you to use these definitions as part of your own sustainability communications.
"The sustainability story is important in appealing to employees, as well as influencing brand reputation more broadly."
– COLMAR BRUNTON BETTER FUTURES REPORT 2017 –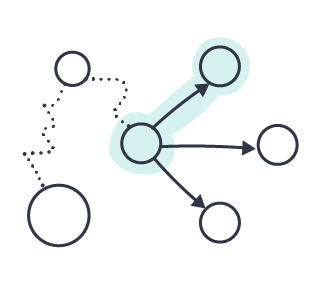 We understand that there can be hesitancy around communicating sustainability, especially when your journey may be in its infancy. However, no business is perfect and while there may be a long road ahead, we don't believe this should stop you celebrating progress along the way. Transparency is transformative and while on your journey you can still champion, educate, engage and help build the sustainable future. At Go Well Consulting, we help you share your sustainability goals while ensuring doing so enhances, not hinders your success.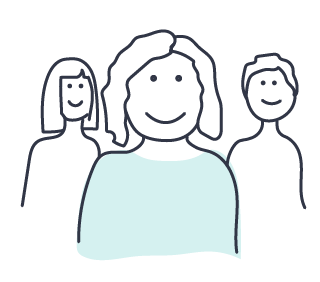 Building an internal culture where employees share in your vision and feel empowered and energised by your sustainability journey will make delivering on your goals infinitely easier. We help you communicate sustainability with your employees in a way that generates a strong, supportive and united internal culture that in turn drives innovation, problem-solving, knowledge-seeking, collaboration and ultimate brand advocacy.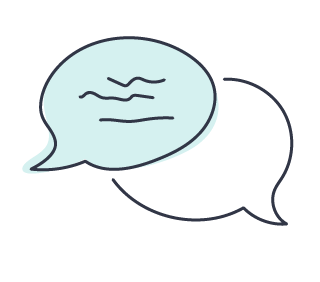 When to start communicating sustainability
The first step is to ensure you have a clear sustainability strategy in place that outlines your organisation's roadmap to a more sustainable future. This involves taking a critical systems thinking approach as you analyse your organisations social, environmental and economic challenges, and set specific, measurable and attainable goals. In writing your strategy you will gain a deep understanding of your impact while instilling certainty that you are taking all necessary actions to mitigate risk and ensure your business is future proofed for the sustainable future. This comprehensive foundation will enable you to start communicating your sustainability journey with confidence.
We work with people who are in business to make the world a better place.
To maximise engagement, we have developed a layered approach to communicating sustainability (see diagram abow).
The bottom layer is your foundation, this consists of comprehensive and measurable information/ documents such as your sustainability strategy or reports. It is essential to first have these foundational pieces of work in place as they ensure you have done the critical thinking, have a deep understanding of your impact, have set SMART goals and have a pathway to achieving them. While the audience for this level is relatively small, they tend to have the highest level of expertise and influence, therefore it is vital to have this extensive information available.
The middle layer is your conversational level of communication. It is less technical than the foundational level and typically addresses just one or two topics at a time. Your mid layer communications usually consist of copy on your website, emails or blogs, as well as visual forms of communication such as diagrams, graphs, infographics or videos. This level typically has a medium sized audience who are willing to spend more time digesting information and have a level of curiosity and desire to learn more.
Finally, your top layer is your snapshot level communication. This typically sits within social media and traditional advertising methods, consisting of engaging one liners and imagery. This extensive audience consumes information rapidly and if presented well, snapshot communication can lead to very high levels of engagement. This top layer of communication is essential to engagement, especially for businesses operating B2C, however it is important to note that it does not accommodate for the complexities of sustainability, so it is vital for this to be supported by mid and bottom level communication. 
Find out what other services Go Well offers to guideyour business to the sustainable future
Communicating Sustainability Framework
Our Communicating Sustainability Framework consists of formulating key messaging within a comprehensive messaging hierarchy, utilising our layered approach to sustainability communication to ensure optimal engagement with stakeholders across varying levels of expertise, interest and relevance.
We provide brand foundation services, where we help organisations shape and communicate their unique purpose, mission and values. Brand foundations should be the cornerstone of your business, driving decision making and serving as the roots from which all other communication stems. Solidifying brand foundations is essential to success. 
We offer a broad range of copywriting services ranging from copy for social media, email marketing and press releases, to internal policy writing and reporting.  
Our communication calendar service builds from the Communicating Sustainability Framework, planning the most optimal rollout for sustainability messaging, taking into consideration existing communication strategies, key dates and desired channels. It is usually paired with our copywriting services to write both internal and external facing copy such as emails, social posts, blogs and website copy.
Within the communications calendar we also provide recommendations on alternative methods of communication that will help support key messaging, such as infographics, imagery and video.